Bottom Lake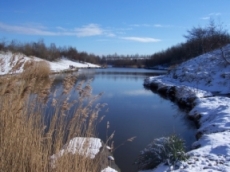 Fishing in the Bottom Lake has been established for over 25 years and the venue provides a mature setting for anglers
The lake contains amongst others a good head of carp,

bream, perch, roach, rudd, and

a few chub.
In 2006 the lake was stocked with some six hundred common and mirror carp.
A recent bequest from a deceased member of the club will be matched by SFAC and further stocking of the water with more carp and tench will be undertaken in the very near future.
The pegs on the lake are soon to be re-furbished

and a floating island is to be installed.
This site is completely disability friendly with good access and specifically designed pegs.